Okay so the BETA has been out for quite some time and I have taken my sweet time in finishing pretty much all the BETA had to offer so here's my review...
Normally when I see a new game the first thing I do is get a new album, plug it in, listen to it while playing the game and by the end of the album I turn the game off never to be opened again. Resistance 3 was a surprisingly different experience, over the past week I have actually spent 4 hours into this game and have finished it! That is a lot of game time for a guy who barely plays 2 hours in a month.
The BETA shows a lot of promise for the full game as it shows a lot of weapons, abilities and perks I enjoyed! The classes are all great in their own way and no one class stands above the others, they all are equally kickas*. The maps are good and okay, one of them sucks and the other two are good so its a good balance, the game modes are very fun and enjoyable.. quite the average team death and capture control points type of modes.. I hope there are some game modes more related to 'resistance' in the full game using the games universe. The game controls really well and does not feel like its trying to rip off 'call of duty' and in a day and age where every game wants to be call of duty, that was surprisingly cool.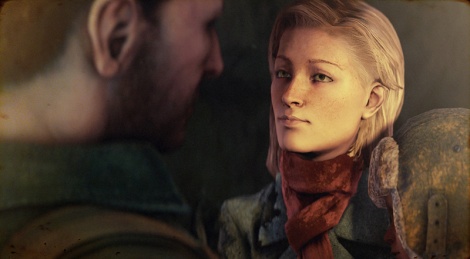 I loved the BETA and played it till death... (well I was listening to Metallica's Death Magnetic album while playing it) ... anyways the BETA's fun and should be checked out by everyone. The BETA shows a lot of promise for the full game and resistance generally has a great story mode so this online BETA showing promise + Story being good... Resistance 3 looks like its going to be one awesome game.